Calendar
There are lots of exciting things happening in school this year including open days, school trips and open evenings.
Please check for details and dates on the calendar.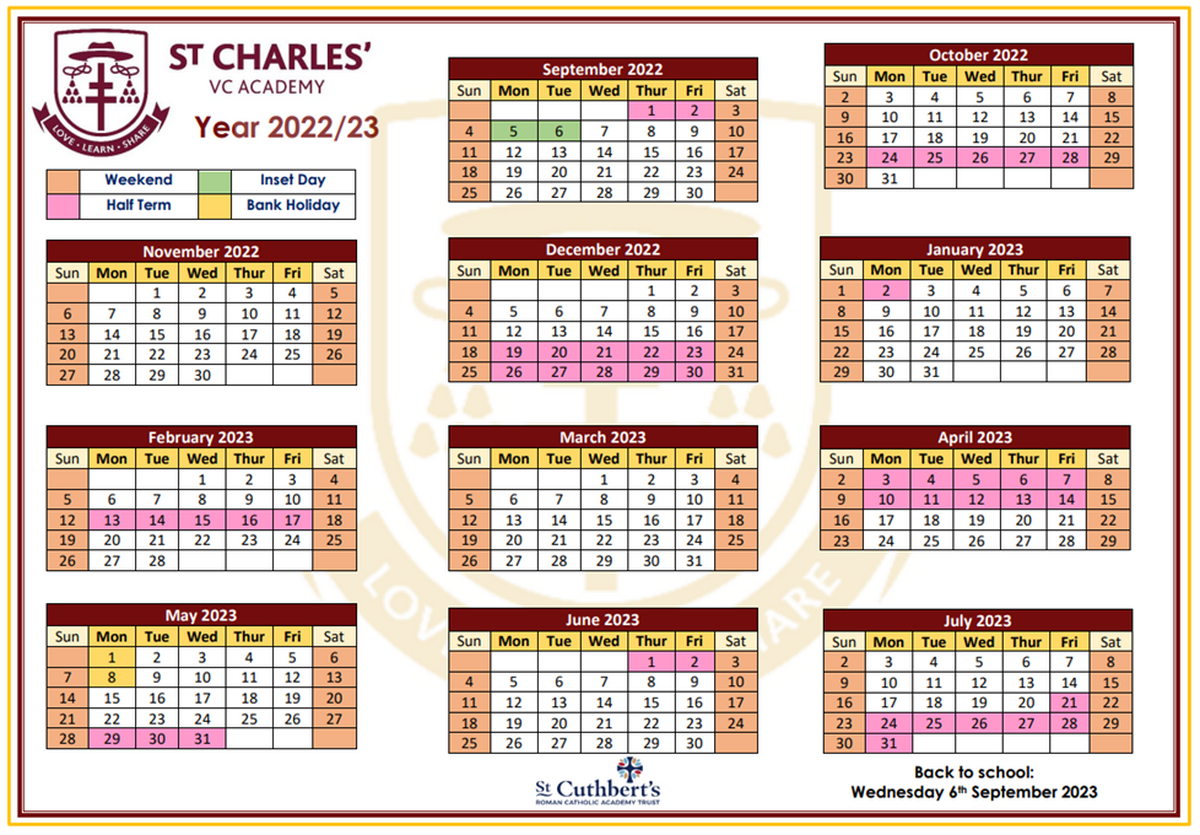 The school will also be closed for one day only for the May Bank Holiday on Monday 1st May 2023.
An additional Bank Holiday will take place this year on Monday 8th May 2023 for the King's Coronation; the school will be closed for one day only.