School Mission Statement
Our Mission, Values and Ethos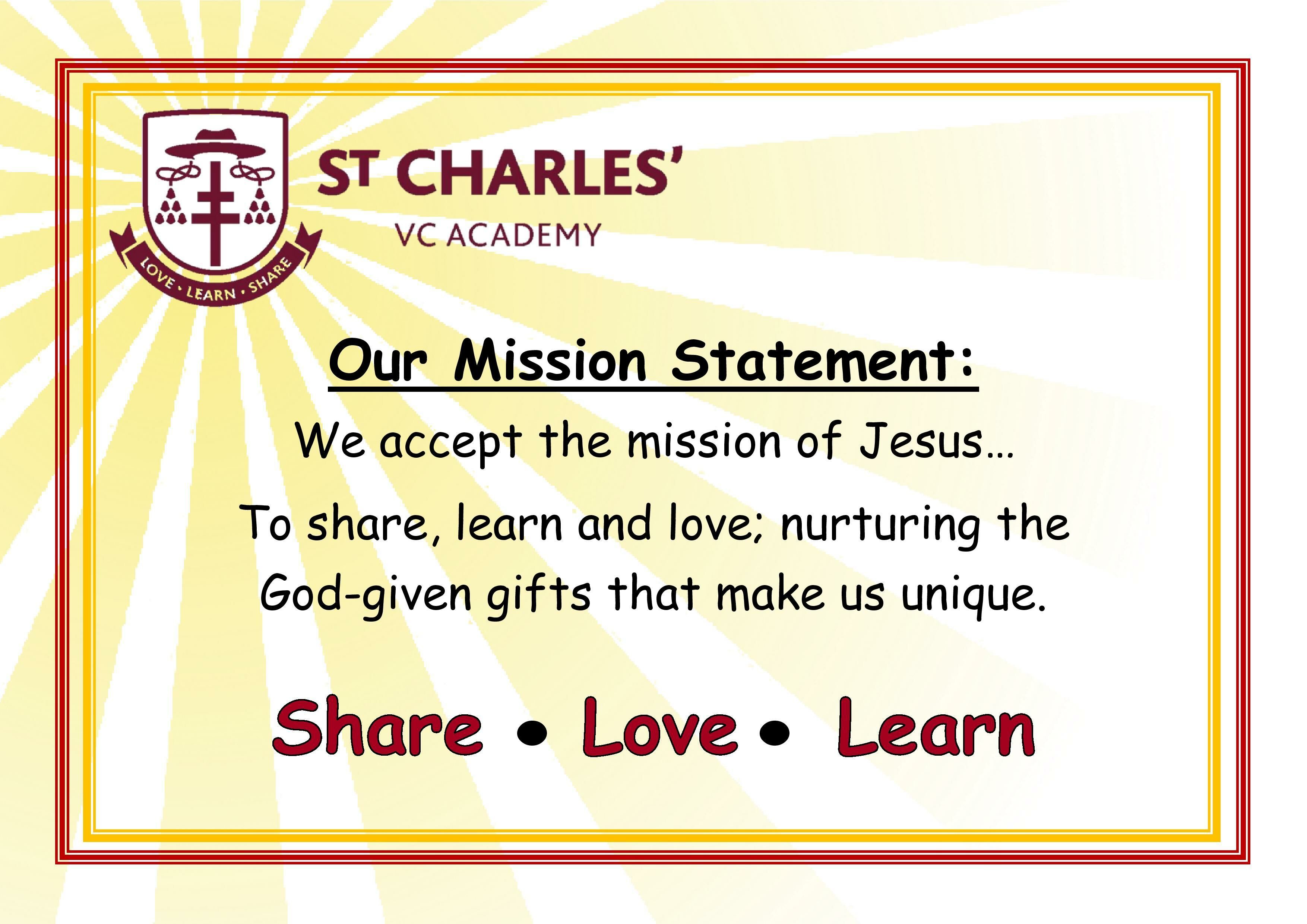 Our Mission Statement says: "We accept the mission of Jesus...To share, learn and love; nurturing the God-given gifts that make us unique."
It is summarised in three simple words: Share, Love, Learn.

We strive to make St Charles' a place where children and adults – staff, parents and visitors alike have an opportunity to experience the Kingdom – a community of love, rooted in faith and presenting a picture of Christ to catch the imagination.
"At St Charles we R.E.A.C.H. for the stars!"
We believe that our core values of Resilience, Empathy, Aspiration, Contribution and Happiness are not just vital for successful learning but are essential life skills.
As parents, all we would ask of you is to carry on encouraging your children to arrive in school on time, ready to learn and do their best, every day. Talking about your child's day at school will always support them and as ever, communicating with us whenever you feel you need to!