School Mission Statement
Our Mission, Values and Ethos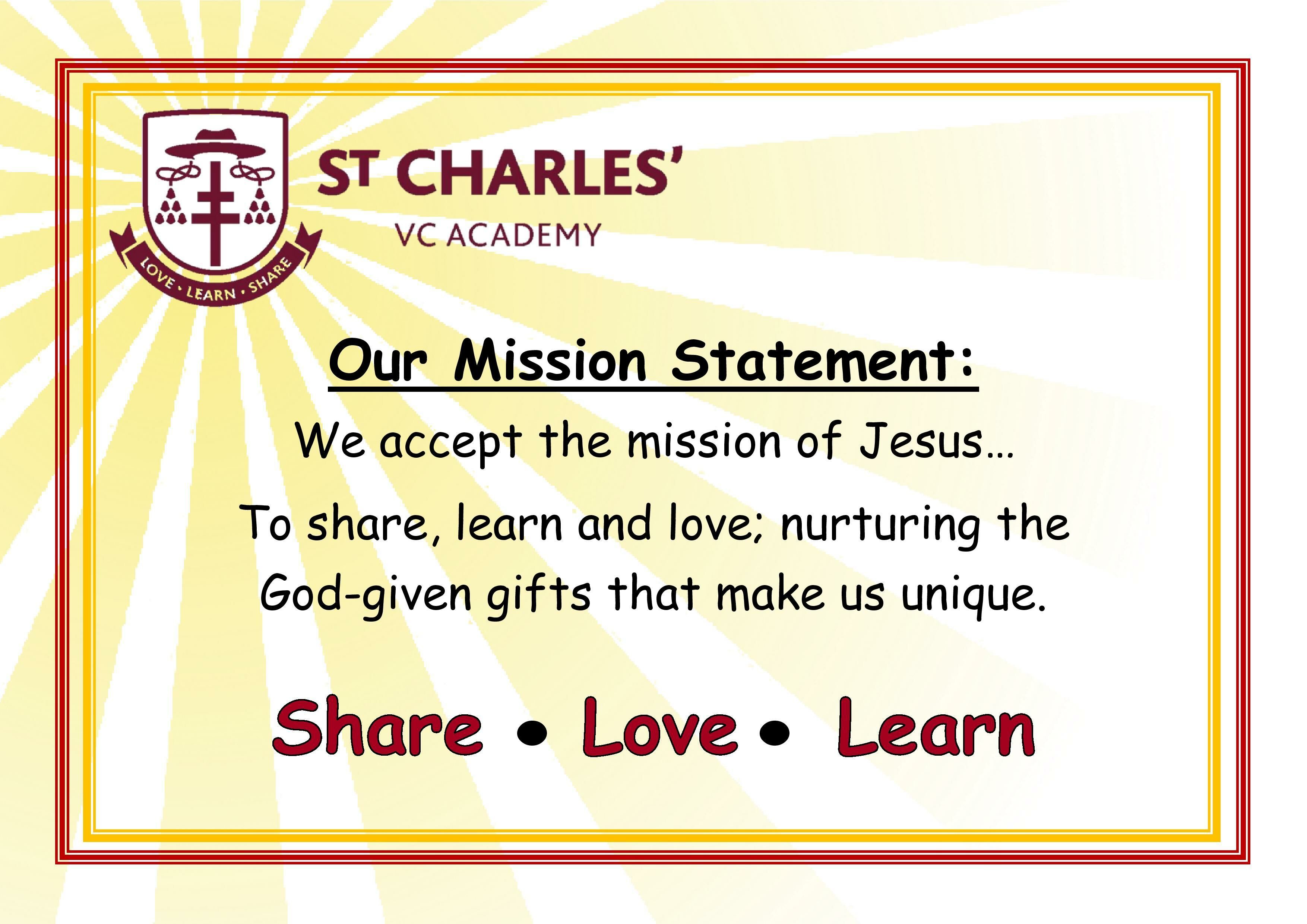 "At St Charles we R.E.A.C.H. for the stars!"
We believe that our core values of Resilience, Empathy, Aspiration, Contribution and Happiness are not just vital for successful learning but are essential life skills.
As parents, all we would ask of you is to carry on encouraging your children to arrive in school on time, ready to learn and do their best, every day.
Talking about your child's day at school will always support them and as ever, communicating with us whenever you feel you need to!