Contact Us
Use the form below to get in touch with us. We aim to respond to all enquiries within one business day.
St Charles VC Academy is a member of the St Cuthbert's Roman Catholic Academy Trust Registered office: St Mary's College, Cranbrook Avenue, HULL. HU6 7TN
Company Number: 09023802 ( England & Wales)
Chair of the Board of Trustees: Mr D Laws

We will not pass your details on to third parties. See our Privacy Policy for more information.
The school reception is open at the following hours:
Monday to Thursday: 8.00am - 4.00pm
Friday: 8.00am - 3.30pm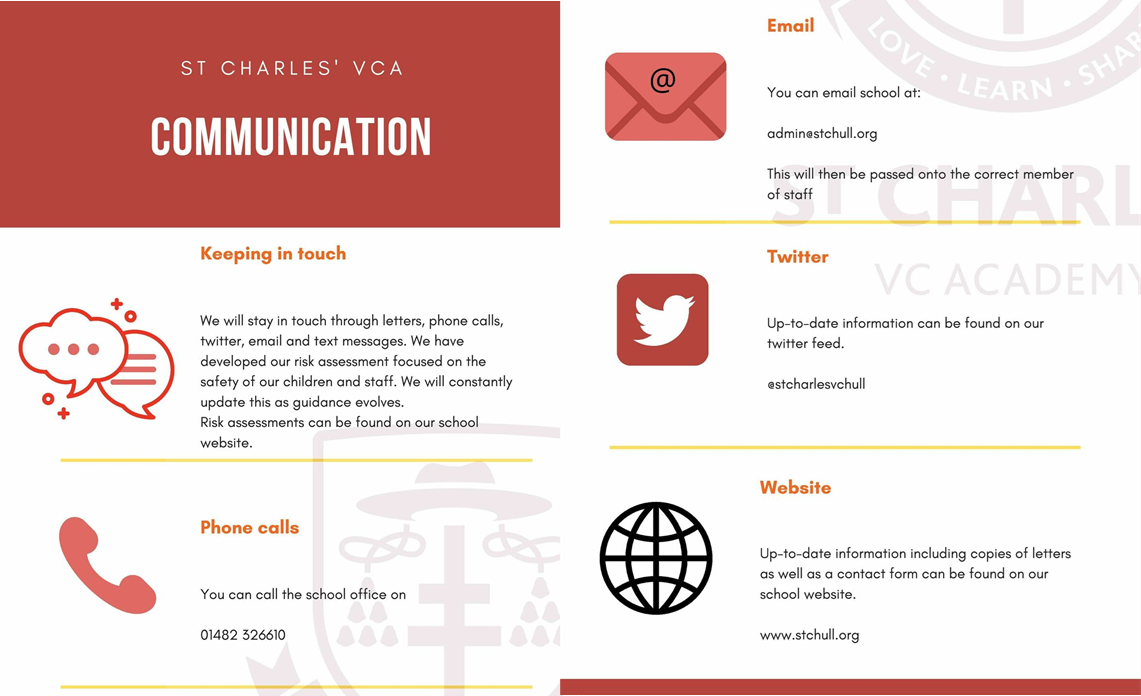 Requests for copies
Paper copies or translations of the information on our website can be made available on request.
Please email admin@stchull.org and reference the page of document that you wish.
Your details