St Mary's College - Primary to Secondary Applications for September 2023
16th September 2022
St Mary's College - Primary to Secondary Applications for September 2023
Deadline for applications for Sporting Aptitude tests - Friday 30th September 2022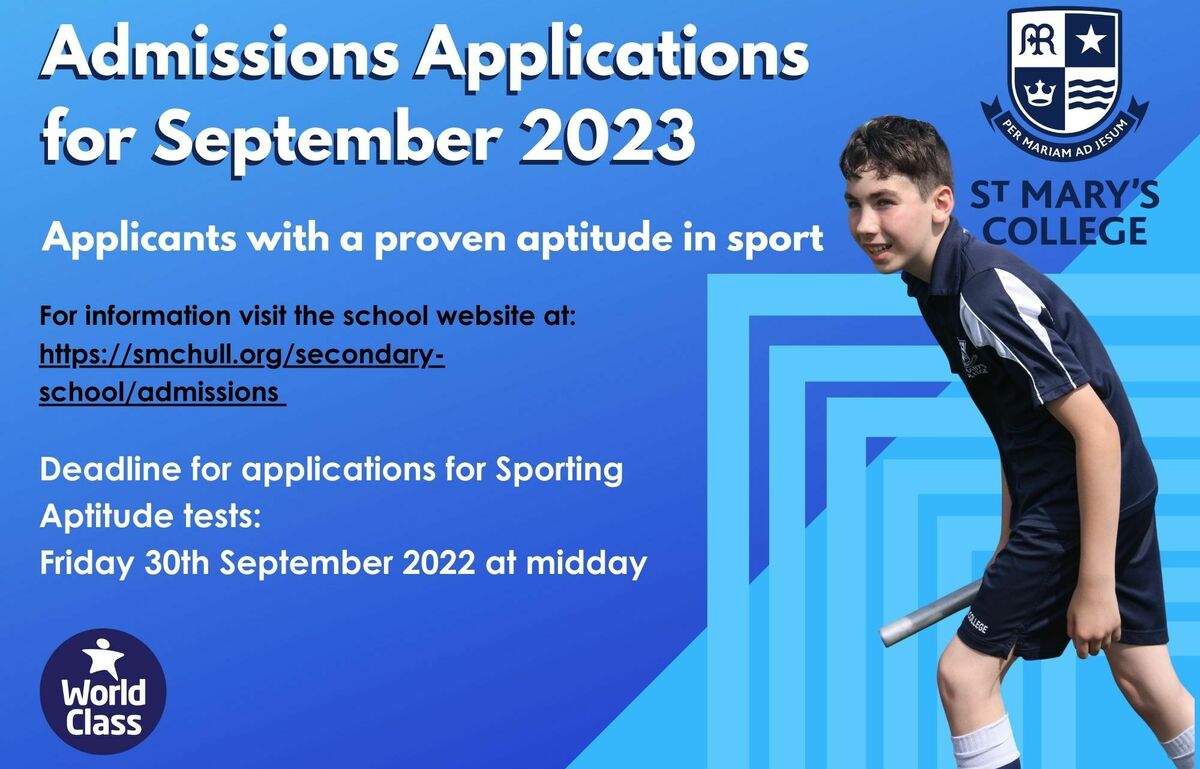 Admission criteria regarding Sporting Aptitude tests are held in October.
Applications to register a child for Sporting Aptitude will close on Friday 30th September at midday. Applicants will be invited into school to take the tests before the Hull City Council application deadline of 31st October 2022. If more applicants pass than there are places available, applicants will be ranked based on the overall points score.

Eligibility under this criteria does not guarantee an allocated place at St Mary's College.
Applicants to St Mary's College for September 2023 seeking to register their child for the sporting aptitude tests, should visit the web page below and complete the online registration form before Friday 30 September at midday.
CLICK HERE: St Mary's College - Admissions Information