Odd Socks Day - End Bullying!
8th November 2022
Odd Socks Day - End Bullying!
Monday 14th November 2022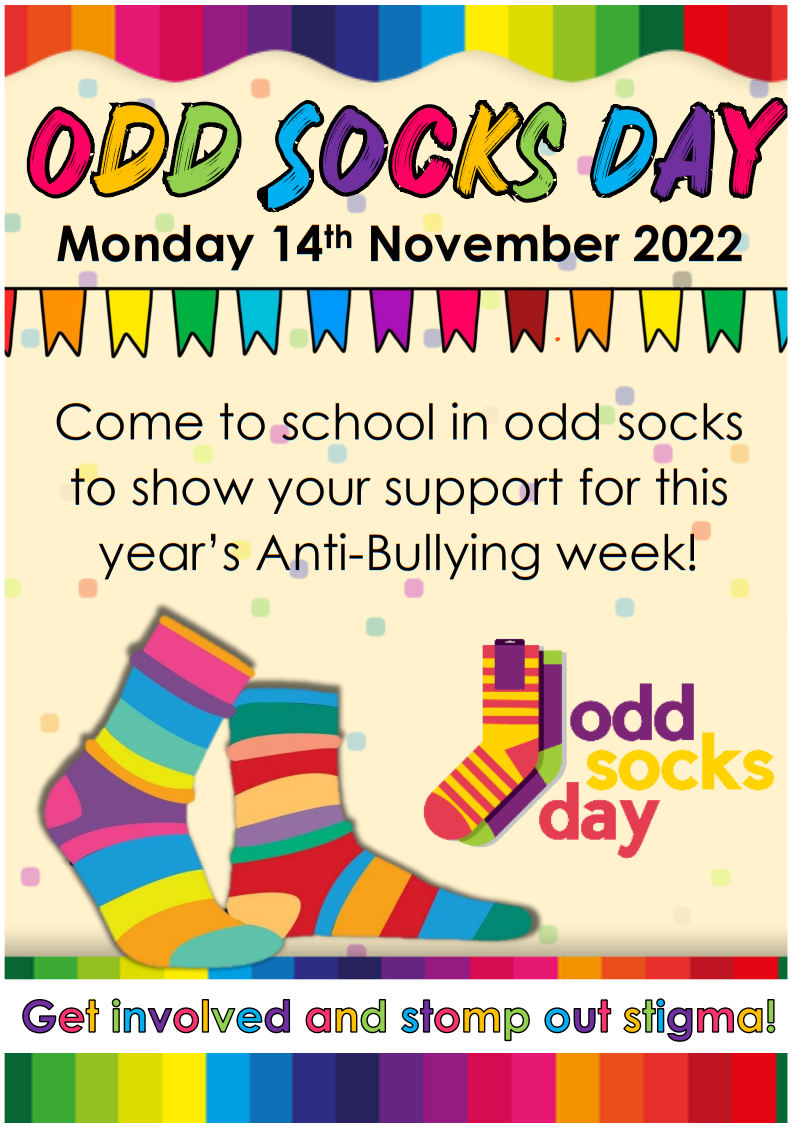 What is Odd Socks day?
Most importantly, Odd Socks Day is designed to be fun! It's an opportunity to encourage people to express themselves and celebrate their individuality and what makes us all unique!
There is no pressure to wear the latest fashion or to buy expensive costumes. All you have to do to take part is wear odd socks to your school, at work of at home, it couldn't be simpler! Odd Socks day will take place on the first day of Anti-Bullying Week each year to help raise awareness of bullying.
Join us by wearing your ODD SOCKS on Monday 14th November 2022 to support Anti-Bullying Week!

Odd Socks Day School Competition

During Anti-Bullying Week 2022, we will be running a competition where schools can win a visit from Andy and the Odd Socks!
Do you want to win a visit from Andy and the Odd Socks to your school? Well make sure you enter our Odd Socks Day competition this year! All you need to do is send us a photo or video that most creatively captures how your school participated in Odd Socks Day.
Prizes
The lucky winning schools will receive a visit and performance from Andy and the Odd Socks in 2023 (this may have to be a live virtual visit depending on COVID-19).