Children in Need: Non-uniform Day
17th November 2022
Children in Need: Non-uniform Day
Friday 18th November 2022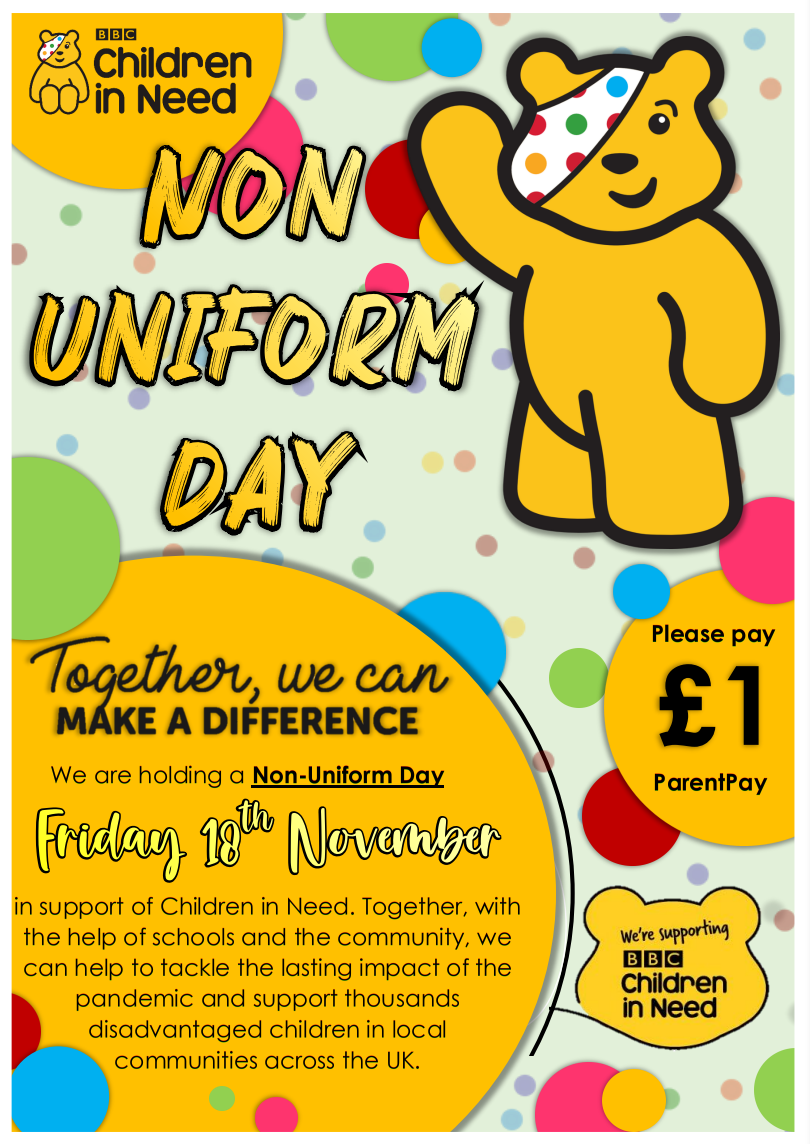 Together, we can make a difference!
We are holding a Non-uniform Day on Friday 18th November 2022 in support of Children in Need. Together, with the help of schools and the community, we can help to tackle the lasting impact of the pandemic and support thousands disadvantaged children in local communities across the UK.


We are supporting BBC Children in Need!
BBC Children in Need believes that every child should have the chance to thrive and be the best they can be.
They are committed to being there for children across the UK when they need them the most. Together with the BBC and their partners, they inspire the nation to support this work.
We ask that all £1 contributions for the non-uniform day are paid on ParentPay by directly accessing this link: https://app.parentpay.com/ParentPayShop/Foc/Default.aspx?shopid=9544